A non-pathetic guide to being friends with yourself
Earlier this year I was sitting alone on the beach in the South of France, sipping on a margarita and watching the sunset (as you do) and I thought to myself, 'fuck, hanging out solo is actually not too bad'. It felt like I was on a date with myself. Before that moment, I couldn't remember the last time I had some quality me-time.
I met with people in the next town the day after and I thought back to the night before and realised just how amazing it was to go out with Claudia Siron.
Here are five ways you can enjoy your next unescorted rendez-vous.
Drunk Painting
This idea is basically a solo version of Cork and Chroma, and in the comfort of your own home. Crack open your favourite red, white or tequila, and paint whatever comes to mind.
Maybe you'll paint something that makes you feel liberated, or your art might reflect painful memories like finally breaking up with that person last week. Whatever you create, it will look fantastic when you do it (at the time). In the morning, you'll realise just how artistically inept you are when you take a closer look at your 'masterpiece'. Classic you!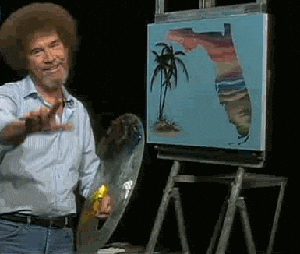 Dream date with yours truly
The idea of 'taking yourself on a date' may cause you to dry retch, reminding you of those lazy Summer days pouring over a Cosmo article on the subject. But there's something to be said for treating yourself to something different.
Instead of making dinner for yourself at home, why not stroll to your nearest restaurant or late-night cafe? While some people might poke fun at you for taking yourself out, they'd be wrong for doing so. Who else knows exactly what activity you want to do or what food you want to eat, better than you? You can do as you please and have a well-deserved rest from tedious, monotonous conversations with Tinder matches on awkward first dates.
People Watch
How good is to watch strangers walk by and make up fake stories about them? Take some inspo from the Parisians by getting yourself a cup of joe and people-watching in the park, at a cafe, from your windowsill – wherever.
There are many unique types that walk our streets; it's quite interesting to sit back and just watch the world go by. You can create back stories for the drag-queen that always walks into your cafe for her daily coffee, or the elderly woman with a shark tattoo who never speaks or looks at anyone. It's something different, and actually quite therapeutic. Just make sure no one spots you!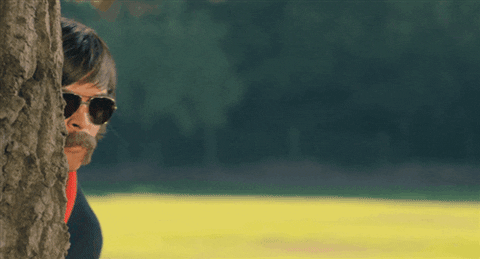 Engage in a vanity festival
Unleash your inner Gisele Bundchen and love yourself sick. Snap yourself however you like and keep them just for you. Maybe that's dressing up as your favourite film character, looking fabulous in a new makeup look you've attempted after watching multiple YouTube tutorials, or simply posing seductively in your birthday suit. The choice is yours! If you choose the latter though, just be cautious of "the cloud".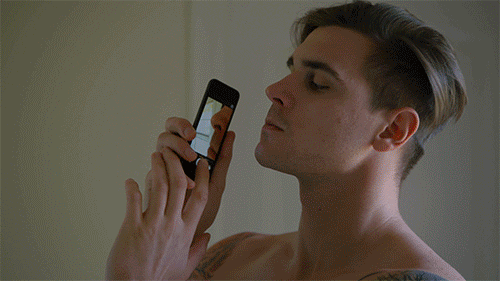 A recipe for love (or disaster!)
Get inventive and cook something you've never tried before... but without a recipe. This is a fun challenge to test yourself in the kitchen and see where your imagination takes you.
Try baking something that's completely unattainable to you; like 3D unicorn cupcakes or the snow egg from the Masterchef season 2 finale. If you fuck up you can only laugh at yourself and your inability to cook as a lousy millennial (just joking). Season well and enjoy!
Claudia is a Sydney-based writer who is addicted to 'useful' BuzzFeed quizzes, a diehard Sex & the City fan. She's also well-versed in pretending to know a Cab Savs from a Pinot Noir. You can find her Instagramming as @claudia_siron and you can check out her portfolio here.