This song reminds me of turning 21
Lizzie Jack asked a bunch of people about the songs that remind them of turning twenty one. While all answers were absolute bangers, the platform on which they were played varied. For some it was an I-pod, others the classic Walkman, and there where even a few lovers of the humble cassette tape amongst them.
Ever heard a song on the radio that you'd completely forgotten about, and all of a sudden you feel this sense of where you were when that song was popular?
It's no secret that music evokes something in our brains that can send us into a spiral of involuntary memory recall (we've all seen The Sinner, right?)
It's called the Proust Phenomenon, and while it usually relates to smell, it refers to various senses triggering certain memories. Say you dated someone who only ever wore Lynx Africa, now you can never smell it again because it brings back an overwhelming sense of regret.
But enough about our poor life choices!
I asked a bunch of people, aged 22-60, about the songs that remind them of when they were 21 and this is what they had to say.
Nykolas (52)
Year they turned 21: 1987
Song: 'Here I Go Again' – Whitesnake
"That song reminds me of going to the beach in my Gemini [an old Holden for you young people], singing along to the song on my old cassette deck. It was a really carefree and happy time."
Emily (22)
Year they turned 21: 2017
Song: 'My Humps' – Black Eyed Peas
"Obviously this banger came out when I was a kid but on the night before my birthday I was at the [Hotel Illawarra] and requested it from the DJ to play it at midnight so I could start my 21st year off right."
Larissa (53)
Year they turned 21: 1985
Song: 'Dancing in the Streets' - David Bowie and Mick Jagger
"We used to go down to Belmondo's in Wollongong (now Pepe's on the Beach) and that song would come on and everyone would just lose their minds and race on to the dance floor. It was so much fun. Another one they would always play was 'Money for Nothing' by Dire Straits, such good times."
Nareida (57)
Year they turned 21: 1982
Song: Anything Supertramp/The Eagles/Elton John
"I spent my actual 21st birthday on ski slopes in Andorra and I remember having about six cassettes and a Walkman. I just remember looking out the window at the alps on the way from London to Andorra, probably listening to Supertramp or The Eagles' greatest hits. I've got a feeling there was some Elton John in there as well."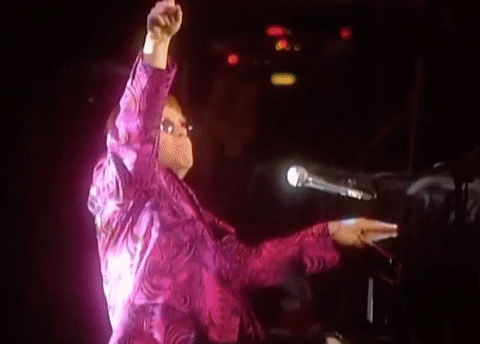 Linda (48)
Year they turned 21: 1991
I'd just moved in with my boyfriend and he kept playing it over and over again at my 21st. He's now my husband. Good times!"
Amelia (30)
Year they turned 21: 2009
Song: 'Day 'N' Nite' – Kid Cudi
"I was living in Bondi and doing ski seasons in Jindabyne. I just remember that song would come on and we would all just look at each other, eyes instantly go wide and we'd collectively run to the dance floor and just throw down. It just seemed to level everyone up every damn time!"
I only turned 21 a few months ago, but if I had to pick a song right now, it would probably by '(I've Had) The Time of My Life' by Bill Medley and Jennifer Warnes. It came on at my 21st, so I tried to recreate the scene from 'Dirty Dancing' and nearly crushed my housemate. His name is Patrick, the opportunity was right there and we both ended up on the floor.
Ah, nostalgia.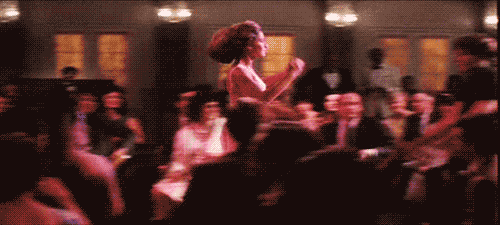 Lizzie is a true-crime obsessed music lover who rarely stops talking.She enjoys a weeknight vino and telling overly detailed stories (both in real life and in print). Check out her other stories here.