Twenty songs celebrating 20 years
I have a confession to make. When I began writing this article, I thought it would be too hard to find twenty great songs from this time period. I was wrong. So wrong. It turns out, 1998 was a truly amazing year for music – think Spice Girls, Beastie Boys and Fatboy Slim.
In my educated opinion, around 97.347% of songs released were truly awesome (let's forget that Come With Me monstrosity that Puff Daddy, as he was known then, released for the god-awful Godzilla movie, shall we?).
So, putting this list together was super tough and kind of traumatising. I had to overlook some amazing songs to get here (the list started at almost 100, so it's been quite a process). Now, this is not an exhaustive list nor is it in any particular order – I've done my best. If you can think of any bangers that I've missed, share them in the comments section below.
So, let's begin :
1. One Week by Barenaked Ladies – I really didn't appreciate the incredible word play in this song until much later in life (try singing all the words now, without errors - I dare you).
2. Closing Time by Semisonic – Thank you Justin Timberlake for bringing this great song back into the limelight in Friends With Benefits.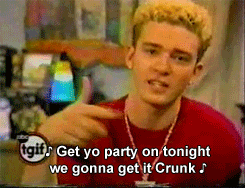 3. Don't Wanna Miss A Thing by Aerosmith – Armageddon and a very fresh-faced Ben Affleck. That is all.
4. Music Sounds Better With You by Stardust – How can you go past the all-silver faces and white suits? Timeless.
5. Ghetto Supastar (That Is What You Are) by Pras – A little Halle Berry and Scooby-Doo style de-masking at a political rally. Nothing to see here.
6. Pretty Fly (For a White Guy) by The Offspring – Who could forget that baby blue Fubu?
7. … Baby One More Time by Britney Spears – A lot of teenage boys' fantasies were built from this video clip. A LOT.
8. Intergalactic by Beastie Boys – The Beastie Boys were way before their time, as this video clip and song show.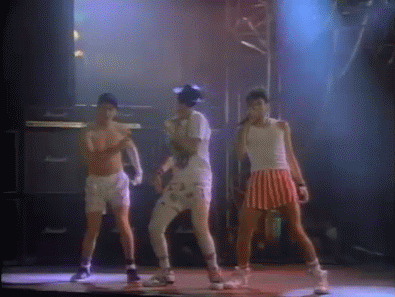 9. The Boy Is Mine by Brandy & Monica – The anthem that every pre-pubescent girl swore they understood, but no one actually did (and no one wanted to admit it).
10. Teardrop by Massive Attack – This is my personal favourite from this list, but weird video clip. Really weird.
11. Iris by Goo Goo Dolls – As soon as that guitar starts, everyone knows the song. What's with the weird telescope room though?
12. Doo Wop (That Thing!) by Lauryn Hill – Another one of my personal favourites. I mean, Lauryn Hill is the original Queen of R'n'B, how could I not include her?
13. Hard Knock Life by Jay-Z – Pre-Beyoncé tour days, Jay-Z's videos were a little low maintenance. His songs were still awesome though.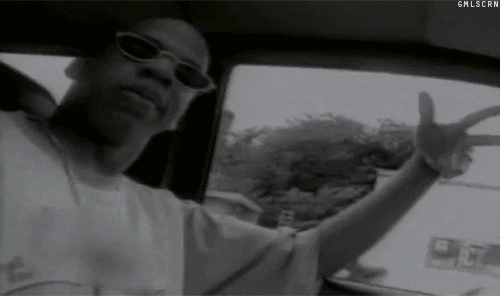 14. Changes by 2Pac – No list would be complete without Tupac Shakur's name being mentioned. Maybe I should make a list with just 2pac songs?
15. Every You Every Me by Placebo – That whiney voice just seems to keep people coming back for more… Oh, and it was in Cruel Intentions, let's not forget that.
16. You Get What You Give by New Radicals – LISTEN TO THIS. RIGHT NOW. And then thank me later.
17. The Rockafeller Skank by Fatboy Slim – Who knew a song with so little words could be so incredibly catchy?
18. When The Lights Go Out by 5ive – Those outfits. Those haircuts. That video clip. (Is that Bethany Joy Lenz from One Tree Hill I see?)
19. Stop by Spice Girls – Don't lie, we all know you can do the dance. Everyone can.
20. Can't Get Enough Of You Baby by Smash Mouth – Remember that scene from 10 Things I Hate About You when JGL sees Alex Mack for the first time? Yeah, that song.
I would add honourable mentions to this list (Celebrity Skin by Hole anyone?), however there are too many, so I'll save that for another list. But I now only listen exclusively to songs specifically from 1998 (and maybe 1999, because how you can miss the 10 Things I Hate About You soundtrack? It is life-changing) and dress like the Spice Girls. Hang on… aren't they touring soon?
Ashlee loves Thai food, feminist prose and angry girl music of the indie rock persuasion. She eats too much spaghetti, reads Harry Potter continuously, loves 90's R'n'B and quotes '10 Things I Hate About You' way too often.